.
Policies and Publication Ethics
---
.
The publisher, editors, reviewers, and authors of Scienceline journals, have agreed upon the following standards of expected ethical behavior, which are based on COPES's core practices guidelines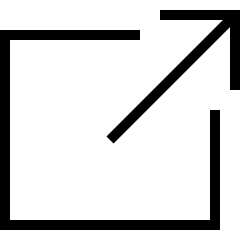 that were developed in 2017, replacing the code of conduct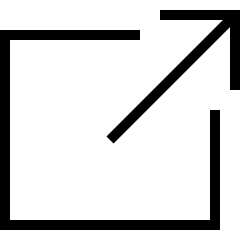 . 
The publication of an article in a peer-reviewed journal is an essential building block in the development of a coherent and respected network of knowledge. It is a direct reflection of the quality of the work of the authors and the institutions that support them. Peer-reviewed articles support and embody the scientific method. In order to publish high-quality scientific resources, public trust in findings, and credit for people's ideas, the ethical standards for publication are followed:
---
.
Duties of Editors
Editor/Co-Editors
Together with the publisher, editors should be responsible for everything published in their journals; forming the scope and policies of a journal and ensuring the content published reflects important work in the research field. They will select articles they deem to be high enough quality, and fit with the scope of the journal for peer review.
They should strive to meet the needs of readers and authors; constantly improve the journal; ensure the quality of the material they publish; champion freedom of expression; maintain the integrity of the academic record; preclude business needs from compromising intellectual standards; always be willing to publish corrections, clarifications, retractions and apologies when needed.
Editors are generally appointed by the publisher or Science Committee of journals.
.
Editorial/Advisory Boards
Editorial boards are made up of experts appointed by the editor from within the journal's field. Individuals may be on several journals' editorial boards. Their role may include:
Reviewing papers

Advising on journal aims and scope

Attracting new paper submissions

Submitting some of their own papers

Putting forward special topics
.
Additional duties

Article Publication Decision

: Possible decisions based on the double blind peer review are: accept as is, minor revision, major revision, or reject.

Honesty and Fair Play

: Editors will not give any consideration on authors' race, gender, sexual orientation, religious beliefs, ethnic origin, citizenship, or political context, movements and rituals.

Confidentiality

: They must not disclose any information about submitted manuscript to anyone other than the corresponding author, reviewers, and the publisher.

Disclosure and Conflicts of interest

: Unpublished materials are not allowed in submitted manuscript without the express written consent of the author.

Involvement and Cooperation in Investigations
.
Scienceline Staff
Editors are supported by the following staff:
Publishers: T

he main contact for journal strategy, journal performance indicators, editorial rotations, finances, ethics and support.

Journal Manager:

Manages the production process from acceptance to publication.

Marketing Manager:

Responsible for marketing planning, implementation and evaluation.
We are committed to ensuring that commercial revenue has no impact or influence on editorial decisions. In addition, Scienceline journals will assist in communications with other journals and/or publishers where this is useful to editors. The publisher also has the right to consult with the editor of the journals every year and, if necessary, make changes to improve the publications to the highest possible level. Finally, we are working closely with other publishers and industry associations to set standards for best practices on ethical matters, errors and retractions--and are prepared to provide specialized legal review and counsel if necessary. To better understanding how publishers and editors work together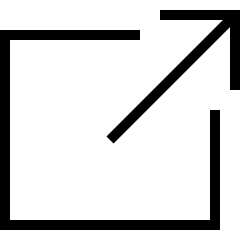 please visit here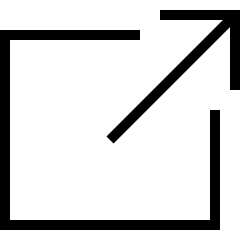 (topics are: Selecting a good editor, How publishers and editors work together, Changing editors ...).
Finding reviewers
Finding new reviewers are always a challenge for each journal editors. Scienceline have here some tools and tips help:
Tools
In order to save authors' time, Scienceline offers a facile open-access submission form including a field for suggesting unbiased expert reviewers. All the expert reviewers suggested by the authors are saved in the system for future need to identify reviewers. Editors may also determine the suitability of a reviewer using their publication and citation record, as well as details of co-authors.

Co-Editors prepare a digitally signed reviewer certificate for each reviewer after a peer-review process successfully completed. 
Tips
Select reviewers conducting research in a similar area; they will be best placed to spot any shortcomings of the paper. Their interest in the topic may also mean they review the paper quicker.

Ask editorial board members to review, if there was no any suitable expert reviewer.


Ask recently published authors, young researchers, postdoctorates or professors; they may be more likely to review. As much as possible, not reviewers have not published in the last five years.

Those who have not published in the journal, may not review but could refer papers to another reviewer.

Only invite as many reviewers as each editor require.

Actively contributing reviewers of Scienceline Journals are granted the right to publish one article, free of fees, during the calendar year they serve on the board. This offer expires at the end of the year and cannot be accumulated or transferred to another person.
.
Online submission system
The majority of Scienceline journals use facile open-access submission forms (Scienceline submission form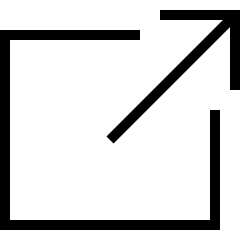 or Journal submission form, for example JLSB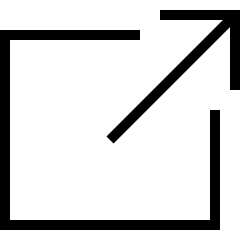 ) to frees up more of a researcher's time and allow authors to submit their manuscripts via in any format and to comply with the style required by the targeted journal. This system can also reduce processing and publishing costs for the authors.

Benefits for Editors
Automatic manuscript submission ensures accuracy in communication and acknowledgement and also saves time 

A manuscript submission overview contains the corresponding author's name and affiliation, the article title and abstract, the filled and signed declaration, cover letter and reviewer list

New submissions can be easily checked for plagiarism by iThenticate , PlagScan  and ​Docol©c ​

The adjustable communication templates save time while allowing for personal messages
.
---
.
Publishing ethics
The publishing ethics is an online resource to support journal editors in handling publishing ethics allegations. As an accepted general principle of scholarly communication, the editor of a journal is solely and independently responsible for all the published resources. The editor is guided by policies of the journal's editorial board and constrained by such legal requirements in force regarding libel, copyright infringement and plagiarism. This policy has been designed to address these concerns according to international standards and best practices that the publishing and information industries can adopt. See also the National Library of Medicine's policy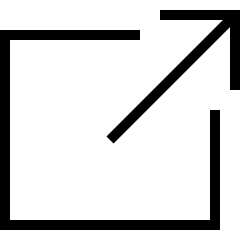 on retractions and the recommendations of the International Committee of Medical Journal Editors (ICMJE)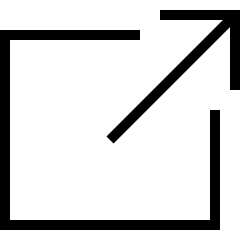 concerning corrections and retractions
Article withdrawal: Articles in Press (those have been accepted for publication but which have not been formally published and will not yet have the complete volume/issue/page information) may be "Withdrawn" from our database, in case of multiple submission, duplication, errors, bogus claims of authorship, plagiarism, fraudulent use of data or the like that are determined to violate Scienceline journal publishing ethics guideline. Withdrawn means that the article content (HTML, XML and PDF) is removed and replaced with a statement simply stating that the article has been withdrawn according to the Scienceline Policy on Article in Press Withdrawal with a link to the current policy document.
Article retraction: In case of multiple submission, duplication, errors, bogus claims of authorship, plagiarism, fraudulent use of data or the like that are determined to violate Scienceline journal publishing ethics guideline. Standards for dealing with retractions have been developed by a number of library and scholarly bodies, and this best practice is adopted for article retraction based on Elsevier recommendations and COPE's Best Practice Guidelines for Journal Editors:

A retraction note titled "Retraction: [article title]" signed by the authors and/or the editor is published in the paginated part of a subsequent issue of the journal and listed in the contents list.

In the electronic version, a link is made to the original article.

The online article is preceded by a screen containing the retraction note. It is to this screen that the link resolves; the reader can then proceed to the article itself.

The original article is retained unchanged save for a watermark on the .pdf indicating on each page that it is "retracted."

The HTML version of the document is removed.

Article removal (because of legal limitations): If the article is clearly defamatory, or infringes others' legal rights, or where the article is, or editor/publisher have good reason to expect it will be, the subject of a court order, or where the article, if acted upon, might pose a serious health risk. In these circumstances, while the metadata (Title and Authors) will be retained, the text will be replaced with a screen indicating the article has been removed for legal reasons.
Article replacement: In cases where the article, if acted upon, might pose a serious health risk, the authors of the original article may wish to replace a corrected version. In case of the authors agreement, a retraction notice will publish a link to the corrected re-published article and a history of the document.
.
Editorial policies

Principle of Editorial Independence
We believe strongly in ensuring that we keep the editorial decision-making processes of our publications completely separate from our commercial interests.

Safeguarding this editorial independence requires that all editorial decisions, or concerns or complaints about editorial decisions, are dealt with strictly within the editorial structures of a publication.

These structures typically include editors, editors-in-chief, editorial boards or review boards and ombudsmen, or analogous structures for the editorial governance of any given publication. Scienceline journals operates a rigorous peer review process. Generally, the final acceptance/rejection decision will be made by the editor-in-chief, or another academic editor approved by the editor-in-chief. If manuscripts are submitted by a journal editor, they will be assigned to and processed by other journal editors to avoid conflicts of interest. 

It further requires that no one on the commercial or executive side of the business can get involved in, interfere with, or even comment on editorial decisions under any circumstances.

To deviate from the rigorous application of this principle in any individual situation would ultimately serve to undermine the integrity of the principle of editorial independence.

.
---
.
Peer Review Policy
The practice of peer review is to ensure that only good science is published. It is an objective process at the heart of good scholarly publishing and is carried out by all reputable scientific journals. Our referees play a vital role in maintaining the high standards Review Policy and all manuscripts are peer reviewed following the procedure outlined below.

Initial manuscript evaluation
The Editor first evaluates all manuscripts. It is rare, but it is possible for an exceptional manuscript to be accepted at this stage. Manuscripts rejected at this stage are insufficiently original, have serious scientific flaws, have poor grammar or English language, or are outside the aims and scope of the journal. Those that meet the minimum criteria are normally passed on to at least 2 experts for review.

Type of Peer Review
Policy employs double blind reviewing, where both the referee and author remain anonymous throughout the process.

How the referee is selected
Whenever possible, referees are matched to the paper according to their expertise and our database is constantly being updated.

Referee reports
Referees are asked to evaluate whether the manuscript: - Is original - Is methodologically sound - Follows appropriate ethical guidelines - Has results which are clearly presented and support the conclusions - Correctly references previous relevant work.

Language correction is not part of the peer review process, but referees may, if so wish, suggest corrections to the manuscript.

How long does the review process take?
The time required for the review process is dependent on the response of the referees. Should the referee's reports contradict one another or a report is unnecessarily delayed, a further expert opinion will be sought. The Editor's decision will be sent to the author with recommendations made by the referees, which usually includes verbatim comments by the referees. Revised manuscripts might be returned to the initial referees who may then request another revision of a manuscript.

Final report
A final decision to accept or reject the manuscript will be sent to the author along with any recommendations made by the referees, and may include verbatim comments by the referees.

Editor's Decision is final
Referees advise the editor, who is responsible for the final decision to accept or reject the article.
d
---
Editorial & Peer Review Process
Editorial and Peer Review Processes generally follow these steps:
We follow and request from authors, reviewers and editors the "ICJME  Recommendations for the Conduct, Reporting, Editing, and Publication of Scholarly work in Medical Journals".


 

When an article is submitted to Scienceline journals, Editor makes the first check of submitted articles (structure, plagiarism, scientific quality).


 

Article may be rejected, sent back for structural revision, or sent to at least two reviewers for peer review.




 

After peer review process, articles may be rejected, sent back for revision requested by reviewers or accepted for publication.




 

Revised articles by authors may be accepted, resent to reviewers, resent to authors for additional corrections/revision or rejected.




 

Authors could not see reviewers' information. Editor may make authors' information available to reviewers or not.




 

Accepted articles are forwarded to publishing process.




 

Editor(s) may require additional materials or changes from authors during copy editing, composing, grammatical editing and/or proof reading steps.
..
---
---
.
Duties of Reviewers (Based on the Elsevier's publishing ethics policies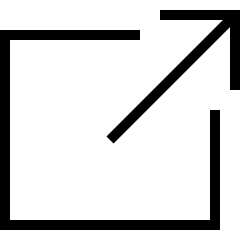 )
Contribution to Editorial Decisions
Reviewers and peer review are crucial to the publishing process, it validates an author's research to confirm its suitability for publication. 
Peer review lies at the heart of the scientific method. In addition to the specific ethics-related duties described below, reviewers are asked generally to treat authors and their work as they would like to be treated themselves and to observe good reviewing etiquette.
Any selected referee who feels unqualified to review the research reported in a manuscript or knows that its prompt review will be impossible should notify the editor and decline to participate in the review process.
.
Confidentiality of Results, Reports and Decisions


New submissions must be treated as confidential documents. Reviewers must not share the review or information about the paper with anyone or contact the authors directly without permission from the editor.
Some editors encourage discussion with colleagues or co-reviewing exercises, but reviewers should first discuss this with the editor in order to ensure that confidentiality is observed and that participants receive suitable credit.
Unpublished materials disclosed in a submitted manuscript must not be used in a reviewer's own research without the express written consent of the author. Privileged information or ideas obtained through peer review must be kept confidential and not used for personal advantage.
.
Alertness to Ethical Issues

A reviewer should be alert to potential ethical issues in the paper  and should bring these to the attention of the editor, including any substantial similarity or overlap between the manuscript under consideration and any other published paper of which the reviewer has personal knowledge. Any statement that an observation, derivation, or argument had been previously reported should be accompanied by the relevant citation.
.
Standards of Objectivity & Competing Interests
Reviews should be conducted objectively.  Reviewers should be aware of any personal bias they may have and take this into account when reviewing a paper. Personal criticism of the author is inappropriate. Referees should express their views clearly with supporting arguments.


Reviewers should consult the Editor before agreeing to review a paper where they have potential conflicts of interest resulting from competitive, collaborative, or other relationships or connections with any of the authors, companies, or institutions connected to the papers.

If a reviewer suggests that an author includes citations to the reviewer's (or their associates') work, this must be for genuine scientific reasons and not with the intention of increasing the reviewer's citation count or enhancing the visibility of their work (or that of their associates).
Duties of Authors (Based on the Elsevier's publishing ethics policies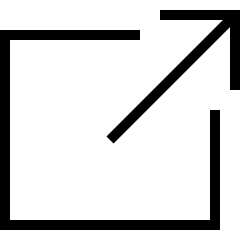 )
Reporting Standards
Authors of reports of original research should present an accurate account of the work performed as well as an objective discussion of its significance. Underlying data should be represented accurately in the paper. A paper should contain sufficient detail and references to permit others to replicate the work. Fraudulent or knowingly inaccurate statements constitute unethical behaviour and are unacceptable.

Review and professional publication articles should also be accurate and objective, and editorial 'opinion' works should be clearly identified as such.
.
Data Access and Retention
Authors may be asked to provide the research data supporting their paper for editorial review and/or to comply with the open data requirements of the journal.

Authors should be prepared to provide public access to such data, if practicable, and should be prepared to retain such data for a reasonable number of years after publication. Authors may refer to their journal's Guide for Authors for further details.
.
Originality and Acknowledgement of Sources
The authors should ensure that they have written entirely original works, and if the authors have used the work and/or words of others, that this has been appropriately cited or quoted and permission has been obtained where necessary.

Proper acknowledgment of the work of others must always be given. Authors should cite publications that have influenced the reported work and that give the work appropriate context within the larger scholarly record. Information obtained privately, as in conversation, correspondence, or discussion with third parties, must not be used or reported without explicit, written permission from the source.

Plagiarism takes many forms, from 'passing off' another's paper as the author's own paper, to copying or paraphrasing substantial parts of another's paper (without attribution), to claiming results from research conducted by others.  Plagiarism in all its forms constitutes unethical behaviour and is unacceptable.
.
Multiple, Redundant or Concurrent Publication
An author should not in general publish manuscripts describing essentially the same research in more than one journal of primary publication. Submitting the same manuscript to more than one journal concurrently constitutes unethical behaviour and is unacceptable.

In general, an author should not submit for consideration in another journal a paper that has been published previously, except in the form of an abstract or as part of a published lecture or academic thesis or as an electronic preprint.

Publication of some kinds of articles (e.g. clinical guidelines, translations) in more than one journal is sometimes justifiable, provided certain conditions are met. The authors and editors of the journals concerned must agree to the secondary publication, which must reflect the same data and interpretation of the primary document. The primary reference must be cited in the secondary publication. Further detail on acceptable forms of secondary publication can be found from the ICMJE Uniform requirements for manuscripts submitted to biomedical journals: http://www.icmje.org/ ].
.
Confidentiality
Information obtained in the course of confidential services, such as refereeing manuscripts or grant applications, must not be used without the explicit written permission of the author of the work involved in these services.
.
Authorship of the Paper
Authorship should be limited to those who have made a significant contribution to the conception, design, execution, or interpretation of the reported study.  All those who have made substantial contributions should be listed as co-authors.

Where there are others who have participated in certain substantive aspects of the paper (e.g. language editing or medical writing), they should be recognised in the acknowledgements section.

The corresponding author should ensure that all appropriate co-authors and no inappropriate co-authors are included on the paper, and that all co-authors have seen and approved the final version of the paper and have agreed to its submission for publication.

Authors are expected to consider carefully the list and order of authors before submitting their manuscript and provide the definitive list of authors at the time of the original submission. Only in exceptional circumstances will the Editor consider (at their discretion) the addition, deletion or rearrangement of authors after the manuscript has been submitted and the author must clearly flag any such request to the Editor. All authors must agree with any such addition, removal or rearrangement.

Authors take collective responsibility for the work.  Each individual author is accountable for ensuring that questions related to the accuracy or integrity of any part of the work are appropriately investigated and resolved.

Individual journals may have particular definitions of authorship (e.g. medical journals may follow the ICMJE definition of authorship and authors should ensure that they comply with the policies of the relevant journal.

.
Hazards and Human or Animal Subjects
If the work involves chemicals, procedures or equipment that have any unusual hazards inherent in their use, the author must clearly identify these in the manuscript.

If the work involves the use of animal or human subjects, the author should ensure that the manuscript contains a statement that all procedures were performed in compliance with relevant laws and institutional guidelines and that the appropriate institutional committee(s) have approved them. Authors should include a statement in the manuscript that informed consent was obtained for experimentation with human subjects.  The privacy rights of human subjects must always be observed.

For human subjects, the author should ensure that the work described has been carried out in accordance with The Code of Ethics of the World Medical Association (Declaration of Helsinki) for experiments involving humans [World Medical Association (WMA) Helsinki Declaration for Medical Research in Human Subject ]. All animal experiments should comply with the Animal Research: Reporting of In Vivo Experiments (ARRIVE) Guidelines  and should be carried out in accordance with the U.K. Animals (Scientific Procedures) Act 1986 , or EU Directive 2010/63/EU on the protection of animals used for scientific purposes , or the U.S. Public Health Service Policy on Humane Care and Use of Laboratory Animals and, as applicable, the Animal Welfare Act .

Appropriate consents, permissions and releases must be obtained where an author wishes to include case details or other personal information or images of patients and any other individuals in an publication.
Declaration of Competing Interests
WAME define conflict of interest as "a divergence between an individual's private interests (competing interests) and his or her responsibilities to scientific and publishing activities, such that a reasonable observer might wonder if the individual's behavior or judgment was motivated by considerations of his or her competing interests" [WAME Editorial statement on COI ]. All authors should disclose in their manuscript any financial and personal relationships with other people or organisations that could be viewed as inappropriately influencing (bias) their work.


All sources of financial support for the conduct of the research and/or preparation of the article should be disclosed, as should the role of the sponsor(s), if any, in study design; in the collection, analysis and interpretation of data; in the writing of the report; and in the decision to submit the article for publication. If the funding source(s) had no such involvement then this should be stated.

Examples of potential conflicts of interest which should be disclosed include employment, consultancies, stock ownership, honoraria, paid expert testimony, patent applications/registrations, and grants or other funding. Potential conflicts of interest should be disclosed at the earliest possible stage [WAME Editorial statement on COI ].
.
Notification of Fundamental Errors
When an author discovers a significant error or inaccuracy in their own published work, it is the author's obligation to promptly notify the journal editor or publisher and cooperate with the editor to retract or correct the paper if deemed necessary by the editor. If the editor or the publisher learn from a third party that a published work contains an error, it is the obligation of the author to cooperate with the editor, including providing evidence to the editor where requested.
.
Image Integrity
It is not acceptable to enhance, obscure, move, remove, or introduce a specific feature within an image. Adjustments of brightness, contrast, or color balance are acceptable if and as long as they do not obscure or eliminate any information present in the original. Manipulating images for improved clarity is accepted, but manipulation for other purposes could be seen as scientific ethical abuse and will be dealt with accordingly [Rossner and Yamada, 2004. The Journal of Cell Biology, 166, 11-15.

].

Authors should comply with any specific policy for graphical images applied by the relevant journal, e.g. providing the original images as supplementary material with the article, or depositing these in a suitable repository
.
---
.
Author's Rights and Obligations
All authors published their research papers in Scienceline journals are entitled for following rights and obligations:
Authors hold full copyright and self archiving rights, they transfer the publishing rights to

Scienceline Publication




 

We do decline to publish material where a pre-print or working paper has been previously mounted online.




 

We allow author to get their seminar papers published with note about the seminar if the paper is not mounted online.




 

The research and review papers published in Scienceline Publication can be archived in any private of public archives online or offline. For this purposed authors need to use the final published papers downloaded from Website




 

Authors are allowed to archive their article in open access repositories as "post-prints". (Please note that: a post-print is the version incorporating changes and modifications resulting from peer-review comments.)




 

The authors need to acknowledge the original reference to the published paper when used in some other format like ePub or audio files.




 

Scienceline journals offers Creative Commons Attribution-NonCommercial 4.0 International License  to researchers and scholar who uses the content of the published papers.


 

Authors are free to use link to our published papers and share the published papers online or offline in the final format printed on the Journal website.




 

Authors can index and store the published papers in the private or public archives or repositories like university database, internet archived, academia, researchgate etc.




 

We promote sharing of knowledge with due credit to the authors and researchers of the papers published with Scienceline Publication.



.
---
.
Publication Ethics & Publication Malpractice
The publication of a peer reviewed journal requires continuous work, responsibility, liability and collaboration from all involved parties: authors, reviewers, chief editor, managing editors, associate editors, editors and board members. The chief editor/ editors have the responsibility of keeping/monitoring the publishing ethics and maintaining the academic record. The Editorial Board assume their responsibility on verifying the articles of fraudulent data or plagiarism. The editorial teams goal is to maintain the publication at the highest publication standards, implying: good quality, original, research based articles, but also corrections, clarifications, retractions and apologies, if needed. We appreciate the contributions of every involved party to the work that we publish.
Publication and authorship
• All submitted papers are subject to strict blind peer review process by at least two national and international reviewers;
• The rejected articles are not being resent for reviewing;
• The papers before being sent for reviewing are first checked by anti-plagiarism software. Authors should provide all sources of data used in the research. Plagiarism in all its forms is unethical and it is unacceptable.
Authors' responsibilities
• Authors must ensure that the submitted article is their original work, which has not been previously published;
• Authors must ensure that the submitted article has not been considered for publication elsewhere;
• Authors must state that all data in the paper are real and authentic;
• Authors must report any errors in their published paper to the Chief Editor/ Editors;
• Authors should provide revised version of their article, according to the reviewers' recommendations.

Reviewers' responsibilities
• Any manuscript received for reviewing will be treated as confidential document;
• Reviewers should identify relevant published work that has not been cited by the authors;
• Reviews should be conducted objectively, and observations should be formulated clearly with supporting arguments, so that authors can use them for improving the paper;
• Reviewers should inform the Chief editor/editors on any substantial similarity between the manuscript under consideration and any other published paper;
• Reviewers should not consider manuscripts in which they have conflicts of interest resulting from competitive, collaborative, or other relationships or connections with any of the authors, companies, or institutions connected to the papers.

Chief Editor/ Editors' responsibilities
• Editors decide which of the articles submitted to the journal should be published;
• Editors are responsible for the contents and overall quality of the publication;
• Editors should evaluate manuscripts exclusively on the basis of their academic merit;
• Peer review assists the editors in making editorial decisions. Editors should publish only peer reviewed accepted articles;
• Editors should have a clear picture of a research's funding sources;
• An editor must not use unpublished information in the editor's own research without the express written consent of the author.
Plagiarism and malpractice policy

Whether intentional or not, plagiarism is a serious violation. Plagiarism is the copying of ideas, text, data and other creative work (e.g. tables, figures and graphs) and presenting it as original research without proper citation. As part of our commitment to the protection and enhancement of the peer review process, our journals have an obligation to assist the scientific community in all aspects of publishing ethics, especially in cases of (suspected) duplicate submission or plagiarism (including self-plagiarism). All manuscripts will be checked for plagiarism by iThenticate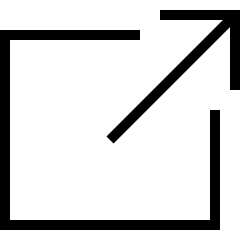 , PlagScan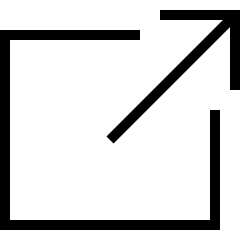 and ​Docol©c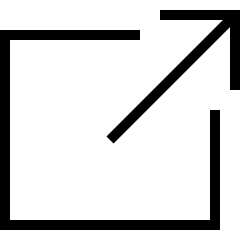 . We define plagiarism as a case in which a paper reproduces another work with at least 25% similarity and without citation.
If evidence of plagiarism is found before/after acceptance or after publication of the paper, the author will be offered a chance for rebuttal. If the arguments are not found to be satisfactory, the manuscript will be retracted and the author sanctioned from publishing papers for a period to be determined by the responsible Editor(s).
In the event that there are documented violations of any of the above mentioned policies in Scienceline journals, the following sanctions can be applied:
• Immediate rejection of the infringing manuscript, every other manuscript submitted to our journals by any of the authors of the infringing manuscript.
• Prohibition against all of this manuscript's authors for any new submissions, either individually or in combination with other authors and also serving on the Editorial Board of Scienceline Journals, for a minimum of five years.
• If the violations of the policies are found to be particularly outrageous, the publisher reserves the right to impose additional sanctions.
.
---
.
Self-Archiving Policies
We are a 'green' publisher, as we allow self-archiving. Further details are given below.

Publishing in a subscription-based journal
By signing the Copyright Transfer Statement, you still retain substantial rights, such as self-archiving:
"Authors may self-archive the author's accepted manuscript of their articles on their own websites. Authors may also deposit this version of the article in any repository, provided it is only made publicly available 12 months after official publication or later. He/ she may not use the publisher's version (the final article), which is posted on the journal and other Publishing Group's websites, for the purpose of self-archiving or deposit. Furthermore, the author may only post his/her version provided acknowledgement is given to the original source of publication and a link is inserted to the published article on the journal's website. The link must be provided by inserting the DOI number of the article in the following sentence: "The final publication is available at link.journalsite.com via https://dx.doi.org/[insert DOI and remove brackets]"."
Prior versions of the article published on non-commercial pre-print servers like arXiv.org can remain on these servers and/or can be updated with the author's accepted version. The final published version (in PDF or HTML/XML format) cannot be used for this purpose. Acknowledgement needs to be given to the final publication and a link should be inserted to the published article on the journal's website, by inserting the DOI number of the article in the following sentence: "The final publication is available at Journal Name, via https://dx.doi.org/[insert DOI and remove brackets]".
When publishing an article in a subscription journal, without open access, authors sign the Copyright Transfer Statement (CTS) which also details Discover Publishing Group's self-archiving policy.

Publishing in open access
If you publish your article in an open access model, the final published version can be archived in institutional or funder repositories and can be made publicly accessible immediately.
Statement of Informed Consent
Medical research involving human subjects must be conducted according to the World Medical Association Declaration of Helsinki.
Submitted manuscripts should conform to the ICMJE Recommendations for the Conduct, Reporting, Editing, and Publication of Scholarly Work in Medical Journals, and all papers reporting animal and/or human studies must state in the methods section that the relevant Ethics Committee or Institutional Review Board provided (or waived) approval. Please ensure that you have provided the full name and institution of the review committee, in addition to the approval number.
For research articles, authors are also required to state in the methods section whether participants provided informed consent and whether the consent was written or verbal.
Information on informed consent to report individual cases or case series should be included in the manuscript text. A statement is required regarding whether written informed consent for patient information and images to be published was provided by the patient(s) or a legally authorized representative.
Please also refer to the ICMJE Recommendations for the Protection of Research Participants
All research involving animals submitted for publication must be approved by an ethics committee with oversight of the facility in which the studies were conducted. The journal has adopted the Consensus Author Guidelines on Animal Ethics and Welfare for Veterinary Journals published by the International Association of Veterinary Editors.
.
---
.
Terms of Use
By accessing this web site, downloading, printing, or reading any article published in the Journal, you are stating that you agree to all of the following terms and conditions:

• In no event shall the Journal, its publisher, editors or anyone involved in the Journal be liable to you or any other party on any legal theory, for any special, incidental, consequential, punitive, exemplary or any damages whatsoever arising out of or in connection with the use of any material in this web site or material published in the Journal, whether or not advised of the possibility of damage.
• The content of this web site and the materials published in the Journal are provided "as is" without warranty of any kind, either expressed or implied, including, but not limited to, the implied warranties of merchantability, fitness for a particular purpose, non-infringement, accuracy, completeness, or absence of errors.
• Statements or methods presented in the articles are those of the authors and do not constitute an endorsement by the editors or the publisher. The information contained in the articles must not be used as medical or any other advice. Nothing in the Journal or on this web site shall be deemed to be a recommendation of, endorsement of, or a representation as to a third party's qualifications, services, products, offerings, or any other information or claim.
• You agree to indemnify and hold the Journal and its editors, publisher, and authors harmless from any claim or demand, including legal and accounting fees, made by you or any third party due to or arising out of your use of this web site, your access, reading or transmitting of the Journal articles, or your violation of these Terms of Use.
• The Journal reserves the right, at its sole discretion, to change the terms and conditions of this agreement at any time without notice and your access of this web site will be deemed to be your acceptance of and agreement to any changed terms and conditions.
.
---
.
License Information
This is an open access journal which means that all content is freely available without charge to the user or his/her institution. Users are allowed to read, download, copy, distribute, print, search, or link to the full texts of the articles in this journal without asking prior permission from the publisher or the author. This is in accordance with the Budapest Open Access Initiative (BOAI) definition of open access.
The articles in Scienceline journals are open access licensed under the terms of the Creative Commons Attribution Non-Commercial License (http://creativecommons.org/licenses/by-nc/4.0/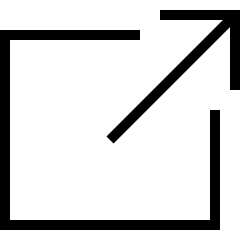 ) which permits unrestricted, non-commercial use, distribution and reproduction in any medium, provided the work is properly cited.
---
---
.
Privacy Policy
Manuscripts will be reviewed with due respect for authors' and reviewers' confidentiality. Our editors have been instructed to not disclose information about manuscripts (including their receipt, content, status in the reviewing process, criticism by reviewers, or ultimate fate) to anyone other than the authors and reviewers. Manuscripts sent for review are privileged communications. Therefore, reviewers and members of the editorial staff must respect the authors' rights by not publicly discussing the authors' work or appropriating their ideas before the manuscript is published. Reviewers may not make copies of the manuscript for their files and will not share it with others, except with the editor's permission. Reviewers should return or destroy copies of manuscripts after submitting reviews.
Privacy is an important concern for users of Scienceline journals. Registration on our website is optional and voluntary. Browsing and viewing articles on our website does not require any personal information to be submitted from users. Nor do these functions require the user's browser to be set to accept cookies. Some other aspects of our services published on our website do require the use of cookies, and the supply of information such as name, e-mail etc. This is necessary for security reasons and also for us to be able to assure standards of scientific integrity. Users may submit further personal information (e.g. details of research areas of interest) in order to take advantage of present and future personalization facilities on our website. Registrants may decline to provide the information requested. They should be advised, however, that Scienceline Publication may be unable to deliver its services unless at least the information necessary for security and identification purposes is provided. In order to offer the best possible service to users, Scienceline tracks the patterns of usage of pages on the site. This enables us to identify the most popular articles and services. Where users have provided details of their research areas of interest, this information can be correlated, helping Scienceline to provide a useful service for scientists, offering them the most relevant information based on their areas of interest. User information will only be shared with third parties with the explicit consent of the user. Publishing a scientific manuscript is inherently a public (as opposed to anonymous) process. The name of all authors and e-mail address of corresponding authors of a manuscript will be available to users. These details are made available in this way purely to facilitate scientific communication. Collecting these e-mail addresses for commercial use is not allowed, nor will Scienceline Publication itself send unsolicited e-mail to authors, unless it directly concerns the paper they have published on Scienceline journals. Scienceline journals reserves the right to disclose members' personal information if required to do so by law, or in the good faith and belief that such action is reasonably necessary to comply with legal process, respond to claims, or protect the rights, property or safety of Scienceline Publication, employees or members.
(Revised on 09 December 2021)